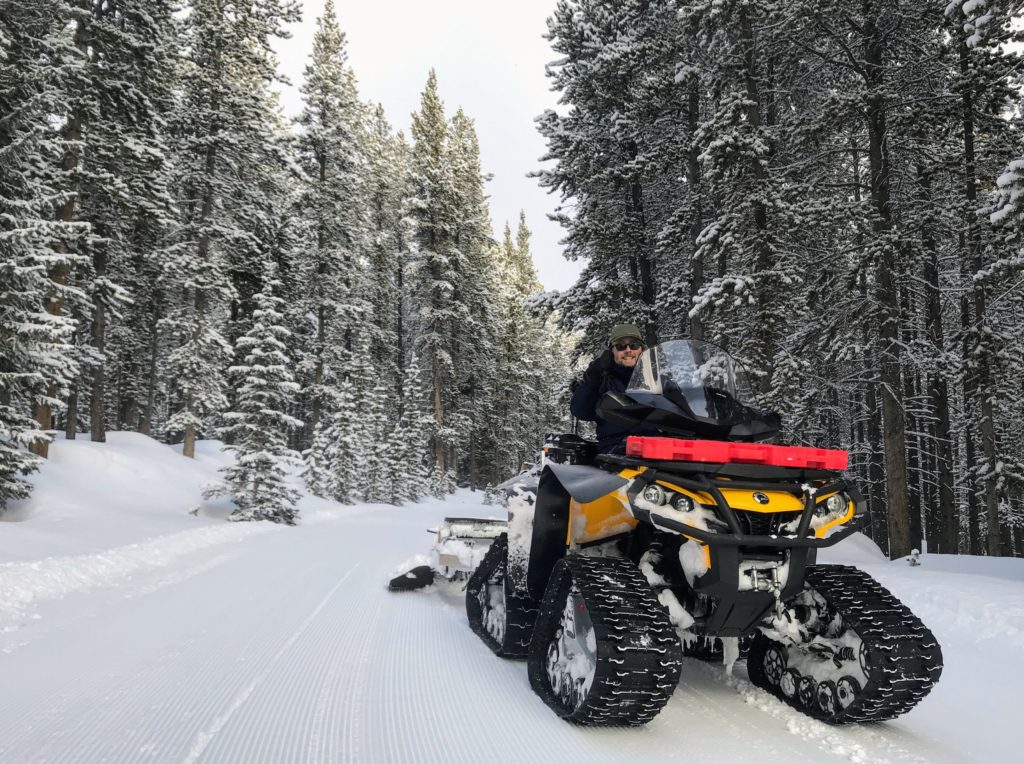 Sadly, we've reached that time of year where varying temperatures and little new snow signals the end of the ski season. It's been a truly terrific season of skiing, snowshoeing and fat biking! We'll be taking down the signs at Sibley and Cutler this weekend. Once the "no dogs" signs are down at Sibley, you are free to take your dogs on those trails.
PLEASE NOTE: Due to the evolving COVID-19 situation, the USFS will be placing signs on all vault and mobile toilets advising the public that those facilities will not be sanitized to CDC standards. This post will be updated with the specific notification language once it becomes available.
If you enjoyed the trails at Sibley Lake, Cutler Hill or South Park this winter, it's not too late to show your support by donating via the link on our home page. Maintenance of these trails is provided by volunteer groomers with equipment purchased and maintained with your Black Mountain Nordic Club membership dues and additional donations.
Thank you for your outstanding support this winter! Help us celebrate another season of cross-country skiing, snowshoeing and fat biking in the Bighorns by posting a photo of one of your 2019-2020 winter adventures to our Facebook page.
A very special thank you to our 2019-2020 grooming team, without whom none of this would be possible. If you see these folks out and about in the community, please show them some love (from at least 6 feet away):
Curt Schwamb (for grooming, maintaining all our equipment, and just generally keeping all of us in line)
Linda Schwamb
Jared Rawlings
Nick Flores
Dave Schroeder
David Haile
Joe Chesney
Gordon Edwards
Mike Butcher
Melissa Butcher
Ian Knutson
Daniel Nyberg